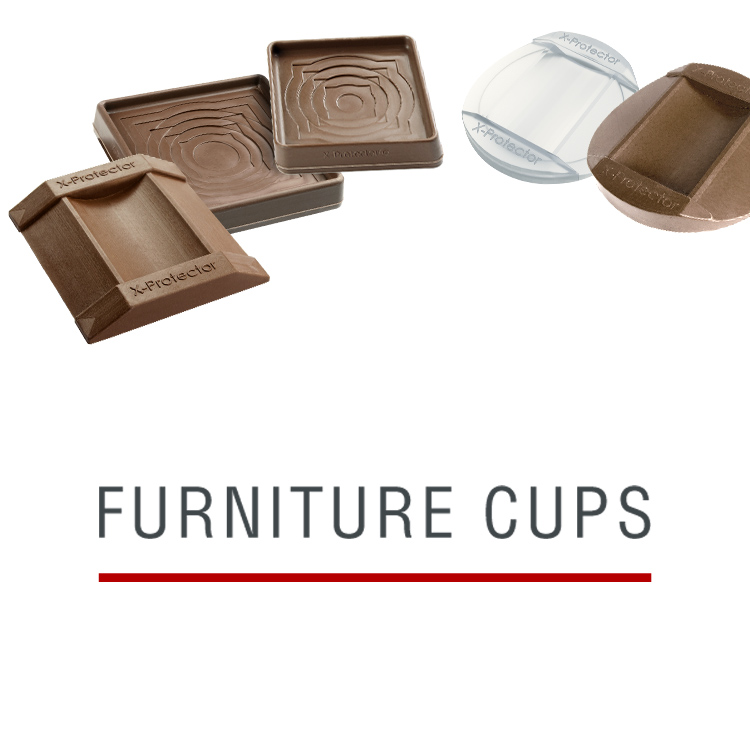 Furniture Cups
Why furniture cups by X-Protector are the best for your needs?
With X-Protector furniture cups your furniture wheels will be kept in place and your flooring won't be damaged! Furniture caster cups were tested on laminate, tile, hardwood, vinyl, linoleum, and will work perfectly with every hard flooring. If you want your office chair on wheels, pull-out sofa bed, dresser, or any other furniture item to stay in place, use our caster cups or non-skid pads! Specially designed rubber furniture cups are suitable for all kinds of wheels. They provide the best fixation and prevent marks and scratches on your flooring.
Choosing Furniture caster cups by X-Protector, you choose the highest quality of X-Protector products.