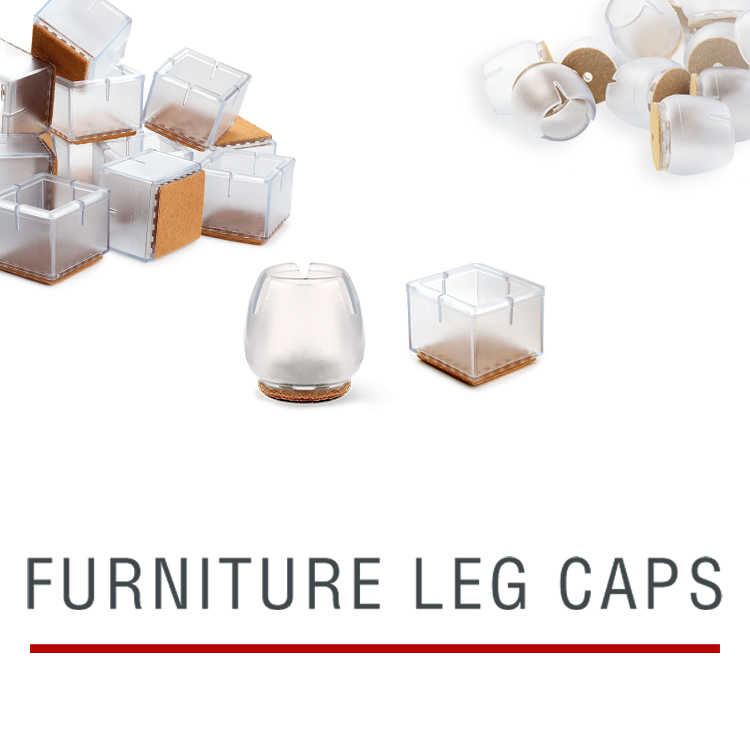 Furniture Leg Caps
Why furniture leg caps by X-Protector are indispensable?
X-Protector furniture leg caps are the perfect solution if you want to deal with three things: protect your floor from damage, make your furniture serve longer, save your ears from the annoying noise of furniture moving! If you don't have any felt pads or furniture glides on your furniture legs, you can face a very common problem: scratches and scuffs all over your beautiful floor!
Tips on how to get rid of scratches on the floor do not work? Cheap chair leg caps come off very soon? Refinishing your floors can cost you a pretty penny? Save your time & money on expensive floor repairs. Forget about scratches, scuffs, and annoying sound when you move chairs and recliners with our floor protectors for furniture legs.
Our premium silicone floor protectors are suitable for all kinds of flooring, whether it is hardwood, laminate, tile, vinyl or any other kind of flooring and fit any type of chair legs within 0.99 to 1.14" bottom diameter. We stand behind our quality! That is why we use only high-quality soft felt fabric and eco-friendly durable thick silicone for our furniture leg caps.
Furniture Leg Caps by X-Protector - Protect your floors and furniture!