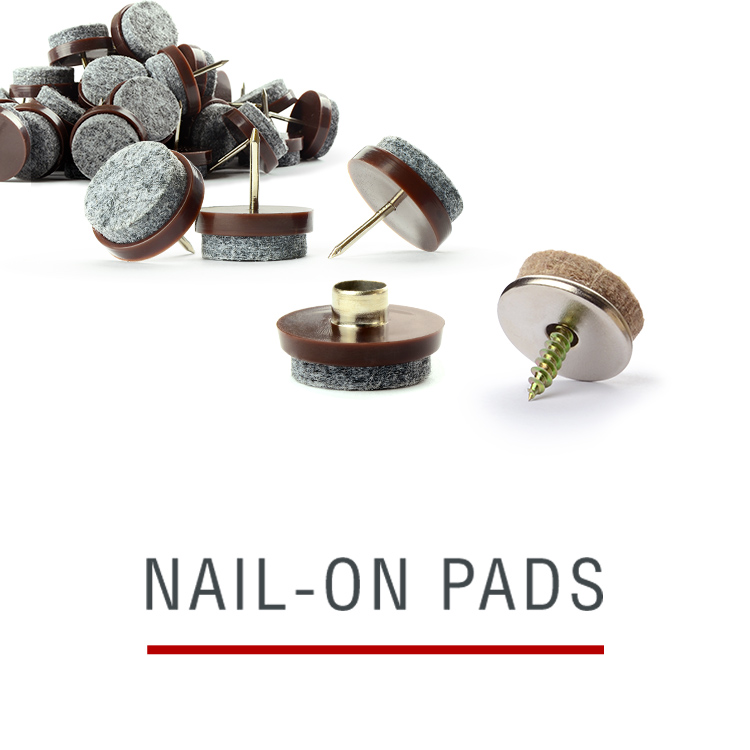 Nail-On Furniture Pads
Your benefits from getting nail-on furniture pads by X-Protector!
X-Protector nail on furniture pads will help you forget about scratches and scuffs on your floors and save your ears from the terrible sound of furniture moving around! You have tried different felt pads, but they fell off quickly? It is a common problem for cheap floor protectors with a weak adhesive.
Our nail on furniture pads are made of eco-friendly recycled fiber or extra-strong Teflon and high-quality metal nail, which makes the grip much more durable, so our heavy-duty nail on furniture glides will serve you for a long time. No matter what kind of flooring you have, these premium furniture pads will work perfectly with all types of floors.
 Classic little metal nail or high-quality cylindrical steel nail, felt or Teflon – everything is up to you! Save your time & money on expensive floor repairs. Forget about scratches, scuffs, and annoying sound when you move chairs and recliners with our nail on furniture pads!  
Nail-On Furniture Pads by X-Protector - Protect your floors and furniture!