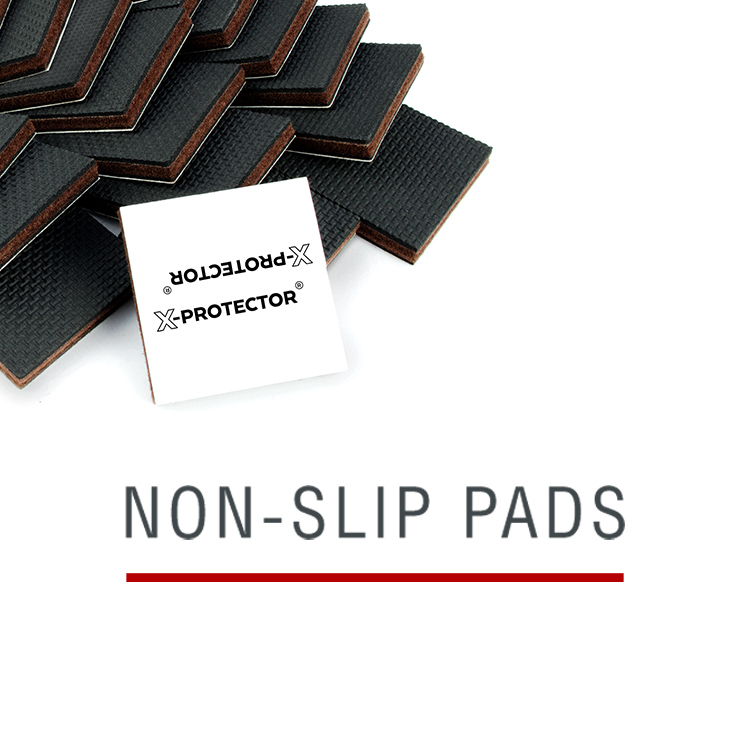 Non Slip Pads
All the benefits of non slip pads by X-Protector.
X-Protector Non-Slip Pads will perfectly prevent scratches and stop furniture from sliding and ruining the beauty of your floors!
We keep up with modern developments and trends and make every effort to provide our customers with the best products for floor protection. That is why we use special technology to create high-quality non-skid self-adhesive rubber pads to stop any furniture from moving. In our rubber pads, we use only eco-friendly recycled fiber and soft rubber foam with strong adhesive to provide the most durable grip you have ever seen. Our multi-purpose non-slip pads have different shapes and sizes so you can use them on all types of furniture like chairs, tables, cabinets, couches, beds as well as vases, plant pots, electrical appliances, and any furniture you want to stay in place.
Home or office, hardwood, laminate, tile or vinyl floor, round or square, black or brown – our non-slip rubber pads are suitable literally for anything!
Non-Slip Pads by X-Protector - Protect your floors and furniture!